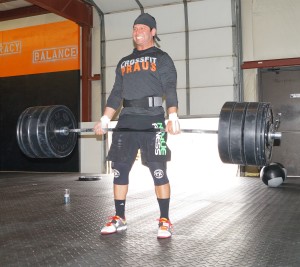 Before I found Crossfit I trained myself and clients (certified personal trainer) through constantly varying the workouts. Unfortunately, we were  limited to typical "gym equipment" weights, treadmills, machines etc. I knew at the time that it challenged them, kept them intrigued, and had good results! The method saw a lot of success! However, I've always felt there was more for both my clients and myself. I felt like there was something missing: camaraderie,  sport, and a greater challenge. That's when I found CrossFit, or it found me…either way I was hooked.
In 2011, after CrossFitting for about 6 months I fell in love and wanted to know more. So in September 2011 I went to ROGUE Fitness in Columbus, OH and got my L1! My intention at the time wasn't to become a coach, but to simply understand the concepts.This was only the beginning…
I've since become a Regional Judge for the CrossFit Games, a student of  Olympic Weightlifting (Greg Everett), and taken several OLY courses. I've studied strength development for explosiveness and jumping from the great Louie Simmons,  learned about his (Louie's) programming methodology, and continue to improve my understanding of the importance in nutrition.
My hopes are that you give CrossFit a try! I think you'll enjoy it.