Not be redundant, but CrossFit Praus exists as a strength and conditioning facility, but more so it exists to establish relationships and build connections between people who might not otherwise connect.  There is just something about knowing the person next to you is pushing just as hard and struggling just as much that creates a unique connection.  As CrossFit Praus establishes itself through the course of this next year, we are anxious to see what type of community and community impact develops!
Memorial Day Murph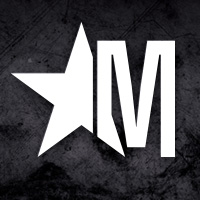 Come join us for a Memorial Day tradition that spans across the CrossFit community and help us honor those who have given their lives in service to our country.
'MURPH' is more than just a workout, it is a tradition that helps push us, humble us, and dedicate a bit of pain and sweat to honor a man who gave everything he had. Lt. Michael Murphy was a Navy Seal who was dedicated to serving his country, all laid it all on the line for our freedom.
This year we are asking you to stretch yourself a little more by helping us partner with "The Murph Challenge" as they raise money for scholarships in Murph's honor. We are an official host site for Murph and encourage (but don't require) EVERYONE to register for the challenge and set aside your comfort for an hour or less to honor those who gave all.
Register here, then record your score and see how you stack up against others across the world participating in this challenge!
ALL are welcome, weight vests are encouraged (but will be limited, so if you can bring your own that would be great!). Heats will start at 9am and will run until everyone is finished!!
THEN, join us at Matt and Connie Ousley's for a cookout, swimming and chance to hang out with your CrossFit family…meat will be provided, please bring a dish to share and your drink of choice! Address will be provided at the box on the 30th 🙂
#allgavesome #somegaveall #themurphchallenge
CannonBrawl Competition-February 10th 2018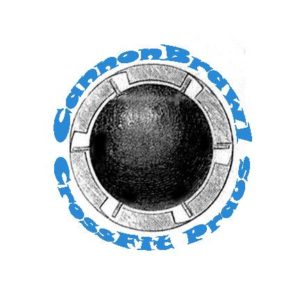 This unique competition requires teams of 4 (2 males and 2 females).  But unlike most competitions, which take captive an entire day of your schedule, each team will test their functional fitness and strategic maneuvering for just 90 minutes of a shot-gun style CrossFit Team Competition.  However, this competition will require more than a shot-gun…we're bringing in the cannon!
How will your team stack up against the rest?  We'll give you 4 WODs (with scaling options) to complete in 90 minutes, some requiring all 4 teammates on the floor together, some 2 at a time, some 3…you just never know. BUT all 4 teammates will participate in every workout.  Tie-breakers will be built in so there won't be a need for a final WOD!
WODs will be announced 2 weeks ahead to give teams plenty of time to strategize. You may only be on the competition floor for 90 minutes, but we dare you to leave. The action will be going all day, with a party, cash prizes and food trucks to wrap up the evening! 
Who can capitalize on their team's strengths best? Who will strategically figure out how to accommodate weaknesses? You don't miss this one. The first 25 teams to register will lock in their spot and get to pick their heat!
Sign up to be coming soon!!!!
Strength is Beauty…Women's Event
There seems to be a quite a bit of focus on women and what society says about the way we look…too skinny, too muscular, overweight, masculine abs, no abs. What if that message was changed to communicate that all women are beautiful, that strength is beautiful. Not just muscular strength, but strength in every sense of the word.
This has been an ongoing discussion lately, so we've decided to do something to celebrate the strength we as women share, regardless of the differences in our physical appearance. Everyone is welcome…whether a member at Praus, another CrossFit gym, or brand new to the idea of CrossFit!  Keep an eye out for the next event!!
Don't forget every Saturday is a Free Guest day!  See you at 9:30!