05/05/2018 – 2nd Annual VINTAGE GAMES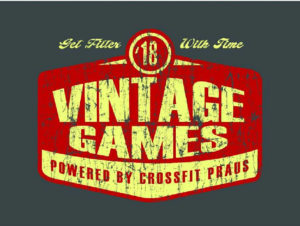 We're excited for our 2nd year of the Vintage Games. The first of it's kind to be brought to the Fort Wayne Area an ALL MASTER'S COMPETITION.
So grab your semi-rusty partner and head to the Praus House for an awesome day of CrossFit. Unlike our CannonBrawl style (90 minute format) the Vintage Games will run throughout the day allowing plenty of time for your bones to settle and muscles to breathe between WODs.
Weight, movements and standards will be similar to The CrossFit Open, with the exception of "skilled" movements for the Dead in dog years division. In other words, you may see Muscle-ups/HSPU/Pistols in all divisions, but we program to ensure they are not a tripping point for teams who are unable to complete them.
If you would like to partner with a Master (all athletes must be 35 or older the day of the competition) who is in another division, that will be allowed, but you must compete in the younger athlete's division. Teams can be any two athletes (i.e. male/male, female/female, or male/female).
** Registration opens on March 1, You must register by April 20th to be guaranteed an event t-shirt. **
---
05/28/2018 – Memorial Day Murph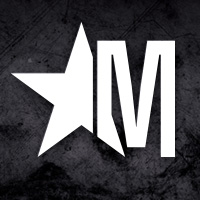 Come join us for a Memorial Day tradition that spans across the CrossFit community and help us honor those who have given their lives in service to our country.
'MURPH' is more than just a workout, it is a tradition that helps push us, humble us, and dedicate a bit of pain and sweat to honor a man who gave everything he had. Lt. Michael Murphy was a Navy Seal who was dedicated to serving his country, all laid it all on the line for our freedom.
This year we are asking you to stretch yourself a little more by helping us partner with "The Murph Challenge" as they raise money for scholarships in Murph's honor. We are an official host site for Murph and encourage (but don't require) EVERYONE to register for the challenge and set aside your comfort for an hour or less to honor those who gave all.
Register here, then record your score and see how you stack up against others across the world participating in this challenge!
ALL are welcome, weight vests are encouraged (limited number available, so if you can bring your own that would be great!). Heats will start at 9am and will run until everyone is finished!!
#allgavesome #somegaveall #themurphchallenge
08/11/2018 – Cannonbrawl for Charity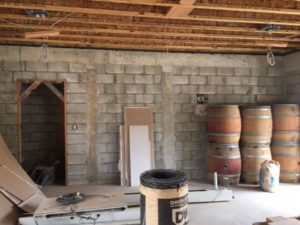 It's time for Summer CannonBrawl!!
As before, the summer Brawl is more about reaching out than dishing out prize money. This year we have not selected our charity for sure because we have 2 special ones to our hearts we will announce that within the next month or two.
Get your team of 4, 2 guys…2 girls, together and get signed up!!! Your 90 minutes on the floor starts in 3…2…1…
Workouts will be released by July 4th, but don't wait…this competition always sells out!!
**Not into CrossFit? We'd still love to have you join with us in making this new gym a reality for the people of La Mision!! Let us know if you're interested in helping out but would rather not workout for time ?**