AMANDA BURGE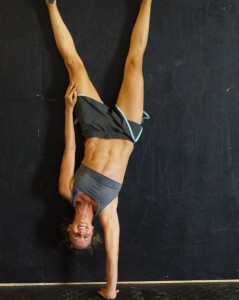 Certifications:
CrossFit Level 1
CrossFit Level 2
CrossFit Movement and Mobility
CrossFit Olympic Lifting
CPR/AED for Adult, Child, and Infant
I came to CrossFit reluctantly due to a lack of pull-up ability (more like being scared to death to look silly in front of everyone else), but was greeted with a box and a band, making that nemesis exercise very doable. After Memorial Day Murph I was hooked and couldn't wait to go back.
Growing up as an athlete on the soccer field, softball diamond and basketball court, sports have always been a part of my life. However, as a senior looking to sign a soccer scholarship a heart condition was diagnosed that would change my life for the next 17 years (and counting). The condition boggled doctors and physical exertion was quickly limited. After battling the condition for years it appeared that physical activity would be a permanent struggle…that was until finding CrossFit and the Paleo Diet. CrossFit has me in the best shape of my life due to the fact that the short intense workouts are much more "accepted" by my heart, an unexpected blessing! The Paleo Diet has rid my body of the junk I was eating (although I have been a very "healthy" eater my entire adult life), which allows my body to run much more efficiently and I can recover days faster from an episode than previously. All that to say…I may still have limitations, but CrossFit and Paleo have given me a quality of life I never knew was possible.
As a coach I may push and I may get picky about form and mechanics, but I find no greater joy (ok maybe I find greater joy in my children, but that's a given!) than helping someone shatter through a wall they thought was impenetrable…just the same as I did.
ANNE DUNCAN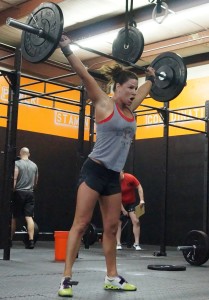 Certifications:
CrossFit Level 1
CrossFit Olympic Lifting
CrossFit Defense (as of May 2013)
CPR/AED for Adult, Child, and Infant
I love CrossFit! I love everything about it, the workouts, the community, how it betters the person deep inside of you! I had my first WOD in the last week of November of 2009. At the time I was an avid tennis player, I liked to run and I worked out at the Gold's Gym down the street from my house. I was really content with my fitness but was trying to get stronger. My sister in law Meagan came to visit for the holidays, she had started that summer at CrossFit Oahu, She had googled to see if we had a box, for her to WOD while on vacation. She didn't want to go alone and had invited me to go with her. I was hooked from day one! I got L-1 certified that April, 2010 and got my Oly cert the next year in April of 2011. I am getting my Defense cert this May, 2013. I love coaching and I'm very excited to be a part of the CrossFit Praus team.
BRANDI NICHTER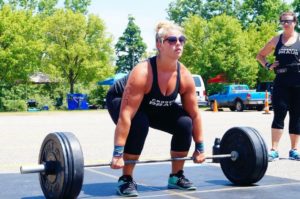 Certifications:
I grew up around all different sports, mostly watching my older brother play wishing I could play too. In 4th grade I got my chance and was involved in cheerleading and dance and did so for about 10 years. After cheering competitively in high school, I continued to workout at the globe-gym knowing I needed to stay active. I had heard of this thing called CrossFit and was very curious about trying it but didn't know where to go or how to start.  Then a friend asked me to come to "free guest day" and I have been hooked ever since. CrossFit, especially barbell work and Olympic lifting felt very natural to me. I was so used to lifting people in the air that I had no control over, so lifting a barbell in the air was the next best thing. I have been doing CrossFit for 4 years now and can't imagine doing anything else. Everyone is so encouraging, inspiring, and motivating. I found myself naturally gravitating towards helping, teaching, and showing others the tips, tricks, and technique that my coaches had taught me and that's when I knew I wanted to coach. I wanted to share all of the knowledge with others that had been shared with me and show those who don't think they can do CrossFit, that they can…. every body can.
CANDY COUCH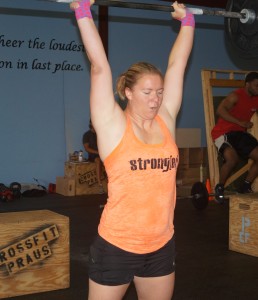 Certifications:
I came to CrossFit kicking and screaming, in fact I refused for a month to even try it! Honestly, I thought it was just another type of gym/fitness trend. As an athlete from a very young age, I was an avid softball and field hockey player all through grade school and went to college on a softball scholarship. I even played for a women's semiprofessional football team for a couple years. Through all that, I knew my way around a gym and thought I knew what was the best way to get myself in good physical shape. I liked going to the gym and lifting weights and doing cardio for hours at a time. Then, I finally gave in to my own philosophy "that I would try anything at least once" and went to a free guest day. I was hooked immediately.
There is something about CrossFit that is not like any other sport or fitness program I've ever done.
I love CrossFit. It's a huge part of my life now, so I decided I would like to share my passion with others. What better way to do that than coach what I love. Olympic Lifting is something I just found that sparked my interest and I enjoy very much. I've been lifting weights for years but there is something about Olympic Lifting that captivated me. The Olympic lifts involve very technical moves, normally using heavier weights. There is something about the complexity of the movements that I love; and as a coach, more than anything, I love helping other people reach that moment where the bar flies overhead and they get to experience the feeling of "it all coming together perfectly". If anyone knows me, I'm an engineer by trade, love experiencing new things, and have been know to lift a lot of weight…which certainly helps feed my love for CrossFit.
JODI MOORE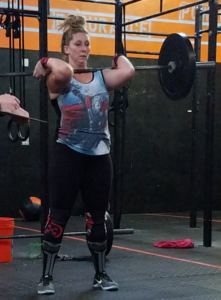 Certifications:
CrossFit Level 1
CPR/AED for Adult, Child, Infant
I have been involved in athletics all my life, from Volleyball, basketball to Softball. Despite my love of recreational sports, I realized that I missed the discipline and accountability that came from team sports. I discovered CrossFit 4 years ago when my best friend wouldn't stop talking about it. I finally gave in and attended the "free guest day". I crawled out of there, but couldn't wait to get back. I fell in love with the energy and the community that is CrossFit. I once read, "CrossFit is like life, except amplified and intensified." It would take me a couple years to realize how true this statement is.
After battling and continuing to work through my own mental and physical struggles, I wanted to become a coach to help others discover their true self. I have a passion and empathy for those who get comfortable with being uncomfortable. Being mentally and physically strong ties into being uncomfortable in so many ways, like trying to quiet your mind when facing something we don't think we are capable of, or to physically keep pushing when your body is screaming at you to stop. I want others to be inspired to keep working and pushing through their boundaries and to constantly keep evolving their potential.
JOE ROTH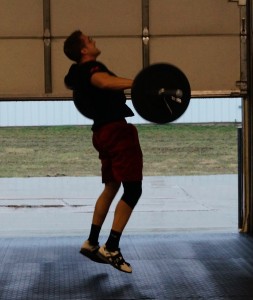 Certifications:
Prior to CrossFit, I spent the better part of 10 years working out at the local "globo-gym." I have always been self-motivated to get in the gym on a regular basis and was even known to record and change-up my workout routine from time to time. The problem was, what I considered "changing-up" was really just a re-shuffling of all my staple (aka…favorite) lifts. Then just throw in 20 minutes on the treadmill or elliptical a few times a week and I was good.
It wasn't until starting CrossFit that I realized the true meaning of "constantly varied" movements. In layman's terms this translates to, "You will not get bored!" This isn't to say you will love every workout (remember, if you don't fear your workout it's not hard enough!) but your body will not hit the plateaus so commonly experienced with globo-gym training.
Another concept untapped for me prior to CrossFit was that of "functional movements." In addition to just making sense this translates to, "You'll get ripped AND be able to run faster, jump higher, and "do life" better than ever before!"
The final component that defines CrossFit is "high intensity." To that, for those who have never stepped foot in a box, let me just say this…"You may think you know, but you have NO idea!" To those of us that have a little CrossFit experience it's as simple as one four letter word…FRAN!
I could go on and on about why I love CrossFit….the scalability of the workouts, the competitive aspect of it, the technique and science behind the movements, the community sense at the heart of it all, etc. In the end though, what really gets me is the ability of CrossFit to push someone past the boundaries they have set for themselves (whether consciously or subconsciously) and realize that God created the human body to do SO much more than I/you/me ever thought possible!
I'm excited to be part of The Praus House and hope my experience with, and enthusiasm for, CrossFit shines through as a coach and fellow athlete!
KEITH BOCK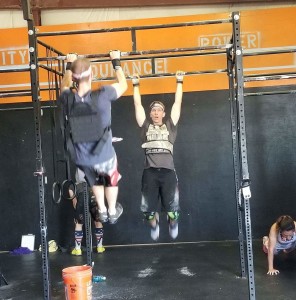 Certifications:
My life fitness has been a roller coaster to say the least. In high school I had no real training regiment. I played on the golf team and volleyball team but mostly I was engulfed in band. Those years are ones that I will never forget and have no regrets but from a fitness stand point they were also my worst. A little weight training here and there but nothing to build a foundation. College wasn't much different. I didn't play any sports in college and the time commitment for my degree made it difficult to focus any attention on working out. When I started working full time I would workout with the guys at the Y a few times a week but it was mostly machines and some bench presses, limited cardio (because I hated running). Cue my wife coming into my life. She is a runner and one year when we were down in Indianapolis for the mini marathon (me watching, her running) I really enjoyed the atmosphere and told her that day that I was going to run it the next year. After a chuckle and an eye roll she supported me in my new endeavor. After running the mini the next year and multiple ones after that I decided to step it up a notch and go for the full marathon. The training for a full marathon was something that I really didn't enjoy so after two of them I called it quits for long distance running. A few months after that I was talking with a buddy of mine on the golf course and he convinced me to go try crossfit with him. My wife agreed and thought it was just another fad that I had to go through. That decision was one of the best I have ever made. Crossfit brings not only fitness into my life but a lifelong community that is second to none. Looking back, would I change things in my past as far as my fitness, maybe… But I would never want to change where it got me to.
LINDSEY MOTL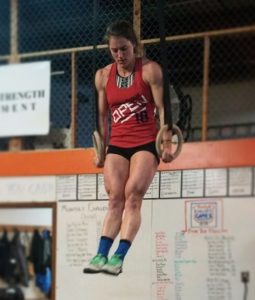 Certifications:
MISTY WALLIN
I have grown up in an active lifestyle. Since 5th grade I participated in many sports to include volleyball, softball, basketball, cheerleading and running.. After graduating high school I joined a gym and would run to stay in shape. Being active has always been a priority to me. I was first introduced to CrossFit through a friend of mine and honestly the timing could not have been better. My "running" was beginning to bore me, I didn't have the time to continue to train for anything longer than a marathon and I needed something that fit into our family's busy lifestyle. What could be better? CrossFit was perfect, it had all the elements I was looking for versatility, overall body workout, building upper body strength, never boring (constantly varied) and it all fit within a one-hour timeframe! The workouts have made me stronger than I ever thought possible, they allow me to push myself in ways I didn't know I could and I have more stamina and strength when doing everyday tasks and chores.
After being at crossfit for almost 3 years I decided that I wanted to become a CrossFit Coach and get my CrossFit Level 1 Certification. In May of 2016, I went over to Columbus, OH and took the certification class and test and have been blessed to be coaching ever since. It is my passion to share my knowledge of CrossFit with everyone that walks through the door. It pushes you and grows you in ways you never knew were possible. I want to share that gift with others and help them to realize their potential and attain goals they have set out for themselves.
The Praus house has become so much more than just a place to work out. I have built relationships and community here and will forever be grateful to Shane and Amanda Burge for being courageous enough to take the steps needed to open the doors at CrossFit Praus. The members at "The Praus House" have become family and have helped me to grow and develop in ways I never knew I needed. I am grateful to have been blessed with such an amazing community and "family" to surround me and support me.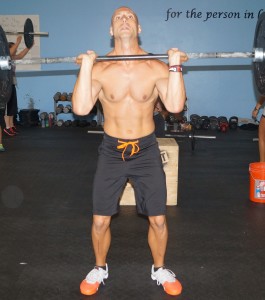 Certifications:
CrossFit Level 1
CrossFit Level 2
CrossFit Endurance
CrossFit Movement and Mobility
USAW Olympic Lifting
CPR/AED for Adult, Child, and Infant
I am passionate about the impact CrossFit has had on my life and the lives of others in the Praus community. I have always been active in sports playing baseball, basketball, football, and running track until high school. I was often not the best athlete on the field/court, but the exposure to so many opportunities at a young age has provided me with well rounded physical skills. I continued football in high school as a wide receiver and defensive back. My college years were mostly dominated by some intramural sports and lifting weights on a sporadic schedule…leading to my heaviest weight of 220 (not so muscular pounds). In 2006 I gave up the 15 pizza rolls and a Pepsi night time snack and went on a calorie in – calorie out diet. The results were fairly satisfying and in 2008 I trained for my first 5k and two triathlons. 2008 also held the birth of our first son, which pushed me out of the sedentary lifestyle for good.
I founded CrossFit Praus because of the frustration I experienced from training for a marathon in 2009 under the 'long slow distance' method. After the race I searched for a better training philosophy and found CrossFit Endurance. By the winter of 2010 I was fully emerged in CrossFit Endurance and started incorporating CrossFit workouts into my routine a couple times a week.
Memorial Day Murph was my first official CrossFit workout, which lit a fire that would eventually result in the dream of doing CrossFit full time. As a coach I am extremely motivated by seeing others accomplish their goals…likely based on my personal experience and appreciation for hard work. CrossFit has changed the course of my life, and I am thrilled to share that with others!